Introduction
Despite being distant neighbours, China and the Arab states share a long history that dates back about 2,000 years. Relations between China and the Arab states have improved significantly over the past ten years, with collaboration extending into a variety of fields. Relations between China and Arab states will improve following Chinese President Xi Jinping's recent official visit to Saudi Arabia for the China-Arab States Summit.
At the invitation of King Salman bin Abdulaziz Al Saud of the Kingdom of Saudi Arabia, Chinese President Xi Jinping went to Saudi Arabia from 7 to 10 December. This visit welcomed the first China-Arab States Summit which was held in Riyadh, Saudi Arabia.
The China-Arab States Summit was attended by President Xi Jinping and other Arab states. Xi held meetings with representatives of Saudi Arabia, Kuwait, Palestine, Egypt, Sudan, Iraq, Morocco, Algeria, Lebanon, and other Arab nations during his visit. China emphasised its support for the autonomous development paths taken by these Arab partners during these discussions, and both China and Arab states expressed their strong belief in international multilateralism.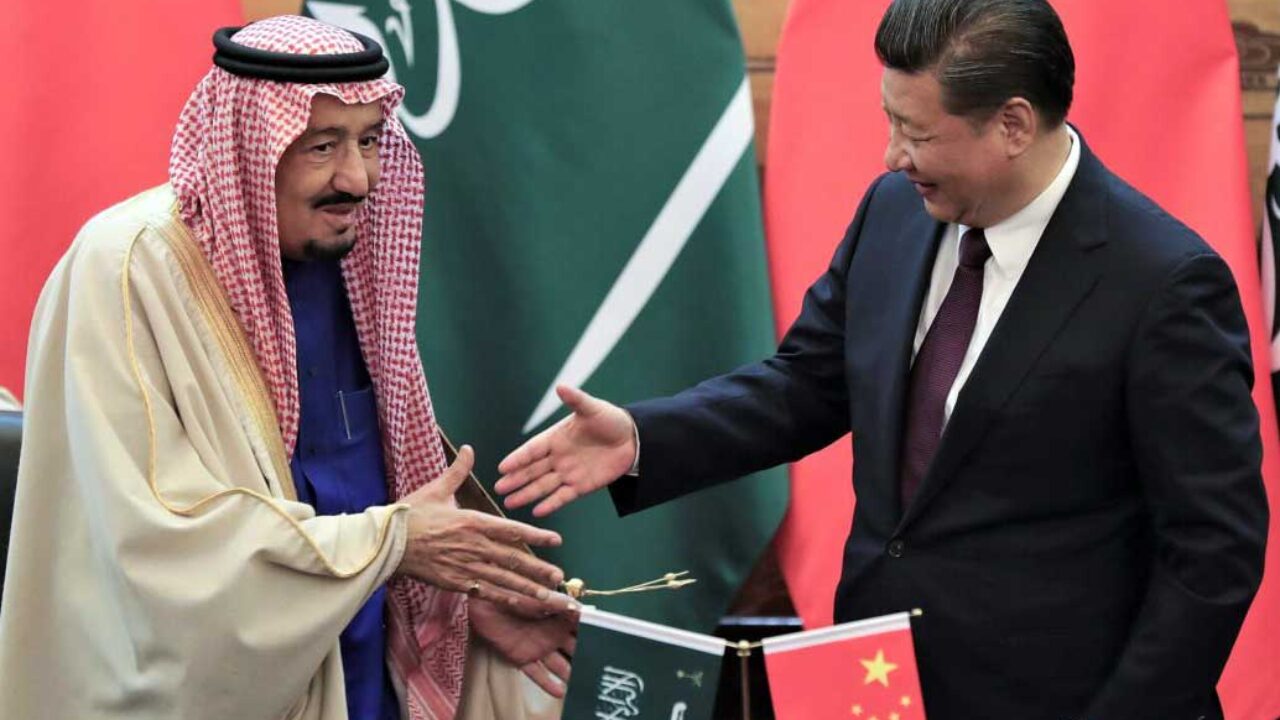 China-Arab Cooperation
Chinese Foreign Ministry's Spokesperson Hua Chunying released a report on China-Arab cooperation in the new era prior to the summit. The report considers the summit a historic occasion and mentioned that Beijing will use it as an opportunity to create a China-Arab community with a shared future in the new era.
President Xi Jinping's Keynote Speech
At this summit, Chinese President Xi Jinping delivered a keynote speech entitled "Carrying Forward the Spirit of China-Arab Friendship and Jointly Building a China-Arab Community with a Shared Future in the New Era". During the speech, President Xi underlined various topics of discussion including the relationship between the two sides, regional security and stability, cooperation and agreements.
President Xi emphasised that China and Arab countries have had friendly relations for a very long time. As strategic allies, they ought to sustain the spirit of friendship. They should strengthen their ties of solidarity and collaboration and endeavour to forge a more cohesive China-Arab community with a shared future.
Xi also emphasised that China is ready to expand its strategic alliance with Arab countries and safeguard each other's sovereignty, territorial integrity, and national dignity. The importance of cooperation in the trade, infrastructure, and energy sectors was also stressed.
China calls on the international community to respect the rights of the Middle Eastern people, who are sovereign over their own lives.
President Xi also emphasised the need for both parties to encourage the sharing of government experience, reinforce inter-group ties, and boost personnel exchange. He also said that both parties should cooperate to fight Islamophobia, advance deradicalization, and reject the notion that any one racial or religious group is to blame for terrorism.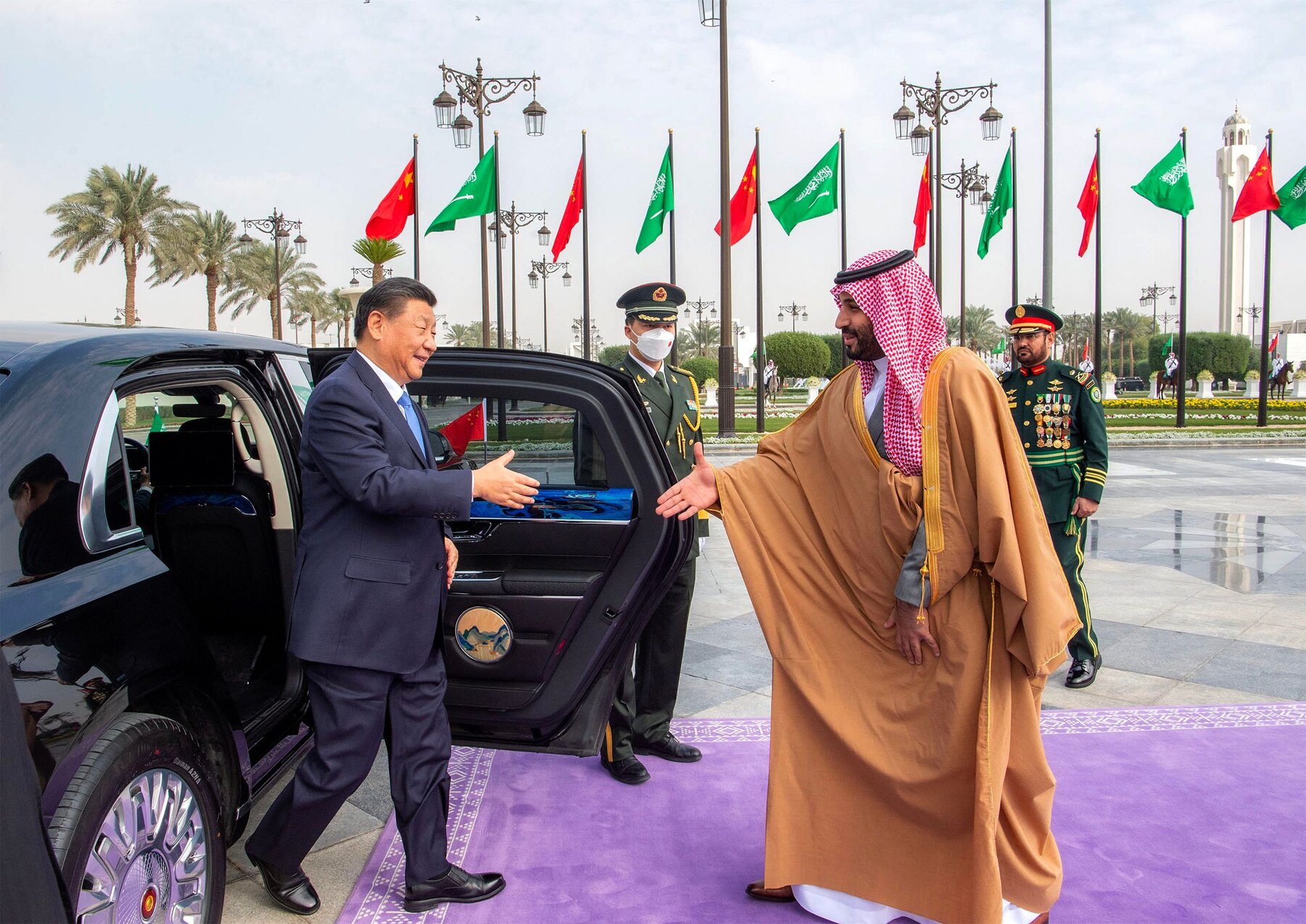 Eight Major Cooperation Initiatives
During this keynote address, Xi Jinping emphasised that China will collaborate with the Arab side to advance eight significant cooperation measures across a range of sectors. These include youth development, inter-civilizational discourse, food security, public health, green innovation, energy security, and stability and security.
The speech also emphasised that it is unacceptable to keep ignoring the historical wrongs done to the Palestinian people. China, according to Xi, would continue to support the livelihood programmes in Palestine and provide the country with humanitarian aid.
Made In India
Indian policy is to increase its military, air, and naval enhancement along with technological development as a goal towards indigenization and promoting "Made in India". India has already started exporting its weapons to other Middle Eastern and African states. It also wants to overcome its trade deficit with China and has banned several Chinese company's access to its market. Moreover, to counter increased Chinese investments, India and Japan have launched Asia-Africa Corridor to facilitate access to African states as far as in the East Asian region.
China-Arab Community
Both countries' decision to establish a China-Arab community with a common destiny in the new era marked a historic turning point in China-Arab relations during the summit. In this regard, the eight significant ideas for collaboration that President Xi proposed were warmly reiterated by the Arab leaders present at the meeting. The "Outline of the Comprehensive Cooperation Plan Between the People's Republic of China and Arab States" was also released at the summit.
China and Arab leaders signed a number of cooperative agreements during Xi's visit to Saudi Arabia that covered energy, infrastructure, banking, education, technology, and other crucial areas. Also, future collaboration between China and Arab states would see fresh waves of prospects with these recently concluded agreements and MOUs.
China as a Reliable Partner
Prince Abdulaziz bin Salman, the energy minister for Saudi Arabia, said that Saudi Arabia will remain China's reliable and trustworthy energy partner. President Xi's state visit to Saudi Arabia will also advance the comprehensive strategic relationship between China and Saudi Arabia. Prince Faisal bin Bandar Al Saud, the governor of Riyadh, Prince Faisal bin Farhan Al Saud, the foreign minister, and Yasir Al-Rumayyan, the governor of the sovereign Public Investment Fund (PIF), all received President Xi Jinping upon his arrival.
The China-Arab States Summit will mark a turning point in the evolution of China-Arab ties. This represents a fundamental shift in the policies of the Arab governments, giving China the power to meet its energy needs. By strengthening its economic and geopolitical relations with one of the largest economies in the world, China, the Arab states will also be assisted in taking advantage of the shifting global order.