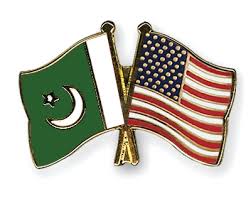 One Day International Conference on Pak-US Relations, Cooperation and Partnership: A Way Forward
A one-day international conference on "Pak-US Relations, Cooperation and Partnership: A Way Forward" was organized by Pakistan House on Monday, December 11, 2017, at a local hotel in Islamabad. The purpose of the conference was to focus on the National Security Diplomacy, Information, Military, Economics (DIME) Model and various instruments of national power used by the United States Security Council towards Pakistan. These aspects were discussed, debated and analyzed in detail to develop Pak-US relations on pragmatic grounds. The focus of the conference was to generate positive discourse to revive relationship, to discuss border management between Pakistan and Afghanistan and to highlight the importance of easement rights and transit trade.
The dignitaries of the conference included Ms. Robin Lynn Raphel, former U.S. Ambassador and Assistant Secretary of State for South and Central Asian Affairs, Lt. Gen. Naeem Lodhi (Retd.), former Defence Secretary, Lt. Gen (Retd.) Khalid Rabbani, MD, Army Welfare Trust, Ambassador Syed Abrar Hussain (Retd.), former Ambassador of Pakistan to Afghanistan, Mr. Rana Athar Javed, DG Pakistan House, Ambassador Inam-ul-Haque (Retd.), Dr Ishtiaq Ahmad Vice Chancellor, University of Sargodha, Dr. Ashfaque Hasan Khan, Principal and Dean S3H, NUST, Islamabad, Mr. Mason Whitney Peck, former US-Aid Official, Brig Ishaq Ahmed (Retd.), Director, International Security, SASSI and Board Member, Pakistan House.
Ms. Robin Raphel argued that Indo-US partnership is creating a trust deficit for Pakistan. There is non-existence of dedicated convoys for diplomacy. She concluded that Pakistan can't be ignored by any serious major world power due to its strategic location. Lt. General Naseem Lodhi added that relations are based on interests, not sentiments. He argued that Pakistan wants peace in Afghanistan and didn't want interference of India in Afghanistan as this destabilize the region. He explicitly said that it is only Pakistan who can assure that CPEC and Gwadar remains a trade port. If you allow India, a role in Afghanistan or topple CPEC, then we assure you that CPEC will become an economic as well as military reality to achieve Balance of Power.
Discussing Pak-US association, Lt. Gen (Retd.) Khalid Rabbani, quoted Hilary Clinton that Pakistan and US have a history of being in and out in their relationship. He said that United States has recognized the efforts of Pakistan on and off. Pakistan is still looking for more cooperation and want to strengthen relations with US but on an equal footing.
Talking about Pakistan-US relations, Ambassador Syed Abrar Hussain (Retd.) argued that there are several security issues that include border SOPs and terrorism. High level visits are needed for security cooperation and heads of both states should perform an engaging role for Track II diplomatic efforts. He suggested that continued efforts should be made to remove mistrust including coordinated actions against terrorists. He concluded that sincere peace efforts and improved border management can only yield peace in Afghanistan. Brig. Ishaq Ahmed (Retd.) argued that Pak-US relations is a fluctuating one with respect to Afghanistan. He stated that US objectives does not converge with Pakistan's interests in Afghanistan. US preference of India is a major hurdle and will make things worse in times to come.
Debating on economic and diplomatic perspective in Pak-US relations Dr. Ashfaque Hasan Khan stated that economic and political relationship are the mirror image of relations between the two states and Pak-US relationship is the classic example of the above statement. He said that US is the major foreign investor in Pakistan but the trade relation is declining due to strained diplomatic ties. Discussing US Aid: Myth and reality Mr. Mason Whitney Peck suggested that communication between US and Pakistan is mandatory to understand each other's perspective as it will help to improve the relationship.
Director General Pakistan Houses added that US role in balancing regional powers in South Asia has been a key driver. It should be recognized that without Pakistan's effort US cannot bring stability in Afghanistan. To maintain the fruitful alliance, both states need to work on principle of reciprocity and common grounds to build a positive partnership in order to stabilize South Asia.