One Day International Seminar on CPEC 26th, May 2017 at 09:00 AM to 13:00 PM (Shamadan Hall, Islamabad Serena Hotel)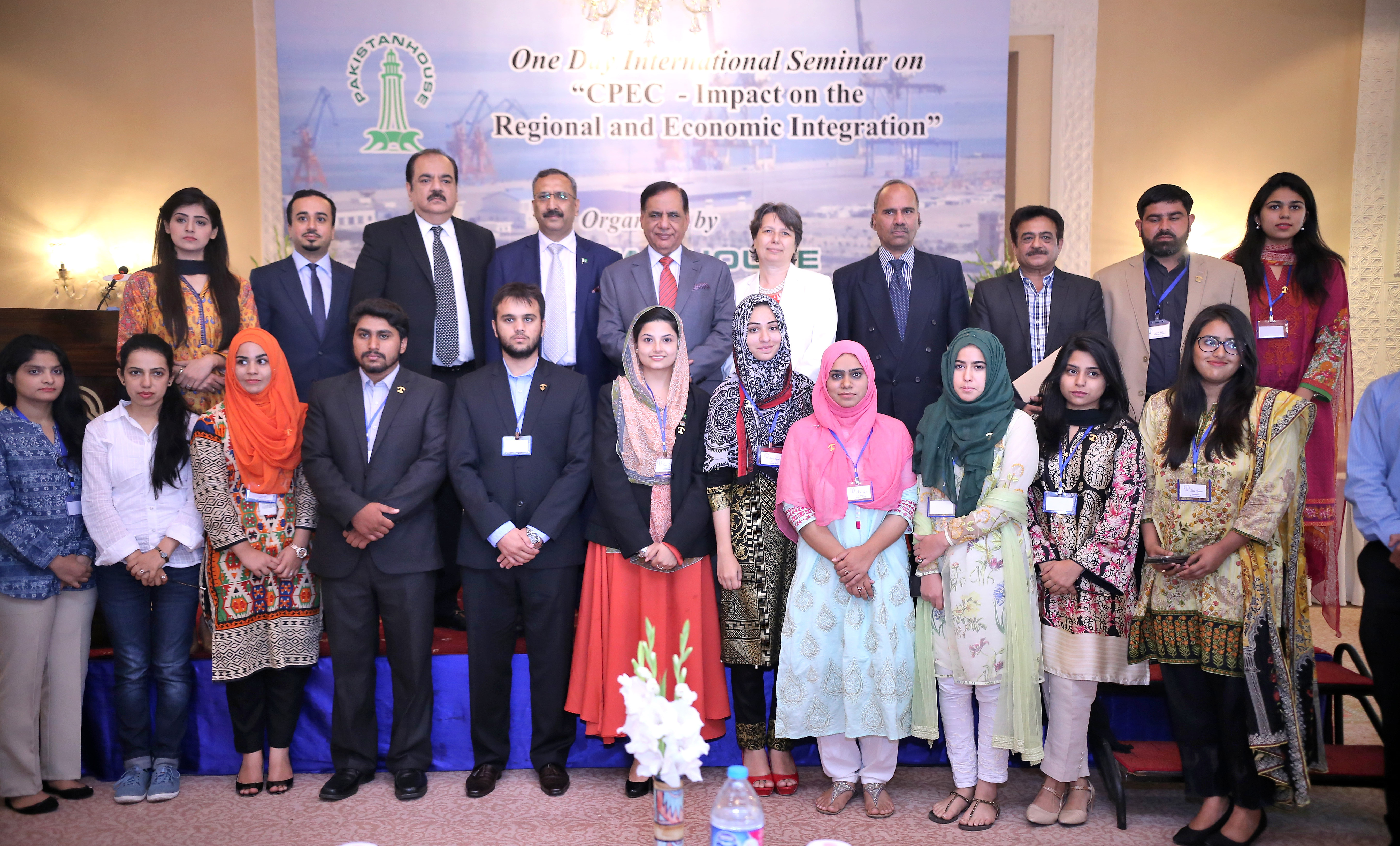 China-Pakistan Economic Corridor (CPEC) means all-round economic activities and opportunities. Through CPEC, Pakistan is becoming an important linkage in the China-led Belt Road Initiative (BRI). By all means it is a long-term plan to build large infrastructure projects, promoting industrialization and bilateral trade between Pakistan, China and beyond. The scope of its connectivity and investment mobilization include international trade, transit, and economic dividend to the people of China and Pakistan.  This exactly means opening of a new window for not only large scale investors, industrialists, traders, entrepreneurs but also to small and medium scale entrepreneurs. It is estimated that the project CPEC will help creating at least one million new jobs in Pakistan – from low-end helpers to top-level professionals and decision-making executives.
Keeping in mind the economic and strategic potential of CPEC, Pakistan House has organized a one day International Seminar titled "CPEC – Impact on the Regional and Economic Integration" in order to discuss the possibilities of trade and cooperation between regional and international stakeholders. Also, the conference seek to carried out an impact analysis of CPEC on regional and economic integration.