Benny Gantz, the Israeli Defence Minister, has announced a new era in security ties with Turkey as the two nations work to repair a relationship that has been strained for ten years. Gantz made his remarks on October 27, 2022, two months after Israel and Turkey reestablished diplomatic relations and during a one-day visit to the significant NATO member. After talks with the Turkish president Recep Tayyip Erdogan and the defence minister Hulusi Akar in Ankara, Gantz declared that there had been no formal security relations for more than ten years. He added, "Today, we're changing it responsibly and gradually in a way that benefits Israel."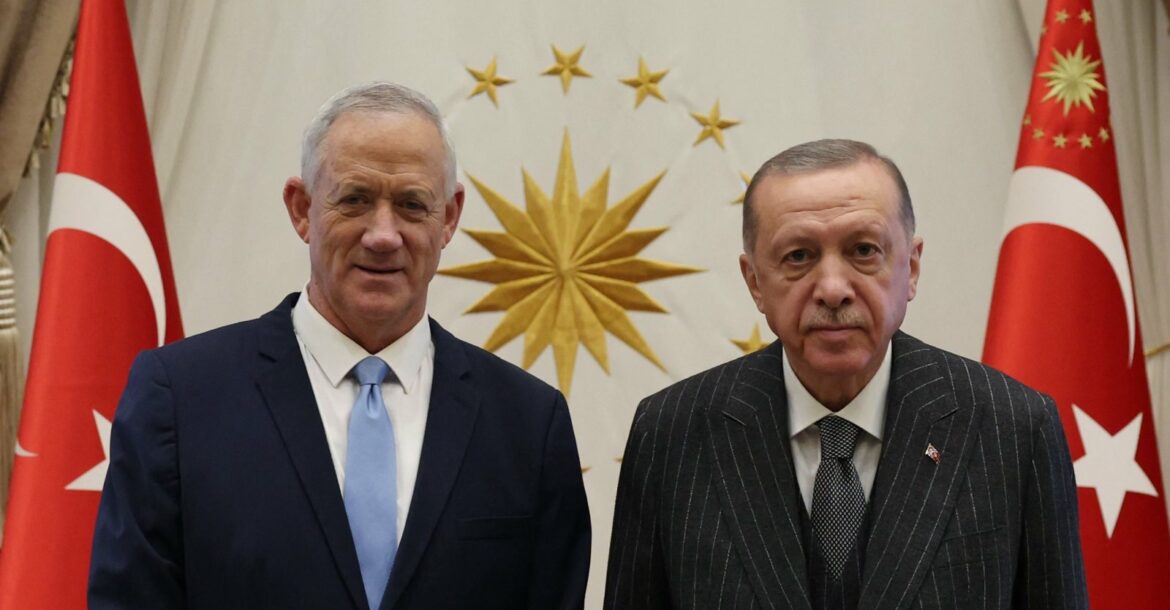 Similarly, Turkish response is also positive as Turkish Defence Minister Akar said that deepened relations will also aid in "finding answers to some current subjects we think differently about, such as Palestine." The defence minister added, "We believe that the growth of our relations and collaboration with Israel would also contribute to regional peace and stability."
In response to the Palestinian movement's presence in Turkey, Gantz stated that "the topic came up in our meetings" and that Israel was continuously in contact with Turkish security agencies. After a long period of time, "this is the first strategic security gathering," he declared. He remarked that one shouldn't consume too much of what you bring to one meeting. Gantz further added, "A lot more can be done collectively to lessen the effect of those who destabilise our regions by supporting or engaging in terrorism against innocent citizens." He clarified that it equally applies to the Palestinian arena.
It is crucial to remember that Israel and Turkey were previously close allies in the military. Israeli air force pilots were able to practise across Turkish airspace because to agreements made in the mid-1990s. Israel sent drones and other cutting-edge weaponry as well as updated Turkish military tanks and aircraft.
Israel recently commended Turkey for helping them gather intelligence to thwart Iranian attempts to launch attacks in Turkey. According to Gantz, this year Israel was able to eliminate an alarming number of threats against Turkish Jews and Israeli citizens as a result of the close, clandestine contact between the two states. He congratulated the security agencies, Minister Akar, and President Erdogan for their vital, life-saving collaboration.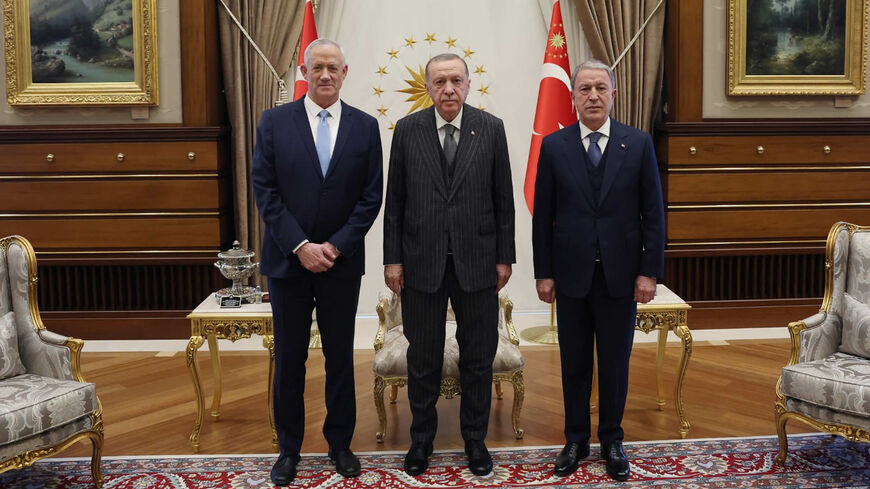 The two countries' relations were also being rekindled due to economic and security concerns. Turkey will hold its presidential election in a year, thus, Ankara wants to attract investment from its neighbours, but with inflation at over 70%, this is difficult. Security issues also exist in Syria and the eastern Mediterranean region. Turkey sees Israel as a strong actor in a region where Iran is a concern, while Israel sees Turkey as a source of stability.