NEWSLETTER
Iran's Weaponry Growth
The nuclear program of Iran is an ongoing scientific effort by Iran to research nuclear technology and allegedly develop nuclear weapons. Iran has several research sites, two uranium mines, a research reactor, and uranium processing facilities that include three known uranium enrichment plants. Recently, Iran's Revolutionary Guard announced the development of a surface-to-surface missile whose stated range would put Israel within reach.
The missile was named Khaybarchekan after a victorious battle fought by Holy Prophet Mohammed (peace be upon him) in the seventh century. Armed forces chief of staff Mohammad Bagheri described it as a strategic, "long-range" missile. The missile has a range of 1,450 kilometers, runs on solid fuel, and is capable of penetrating anti-missile systems. Iran is "self-sufficient in terms of military equipment", noting it could become one of the world's largest arms exporters if U.S. sanctions were lifted. Iran has about 20 types of ballistic missiles as well as cruise missiles and drones.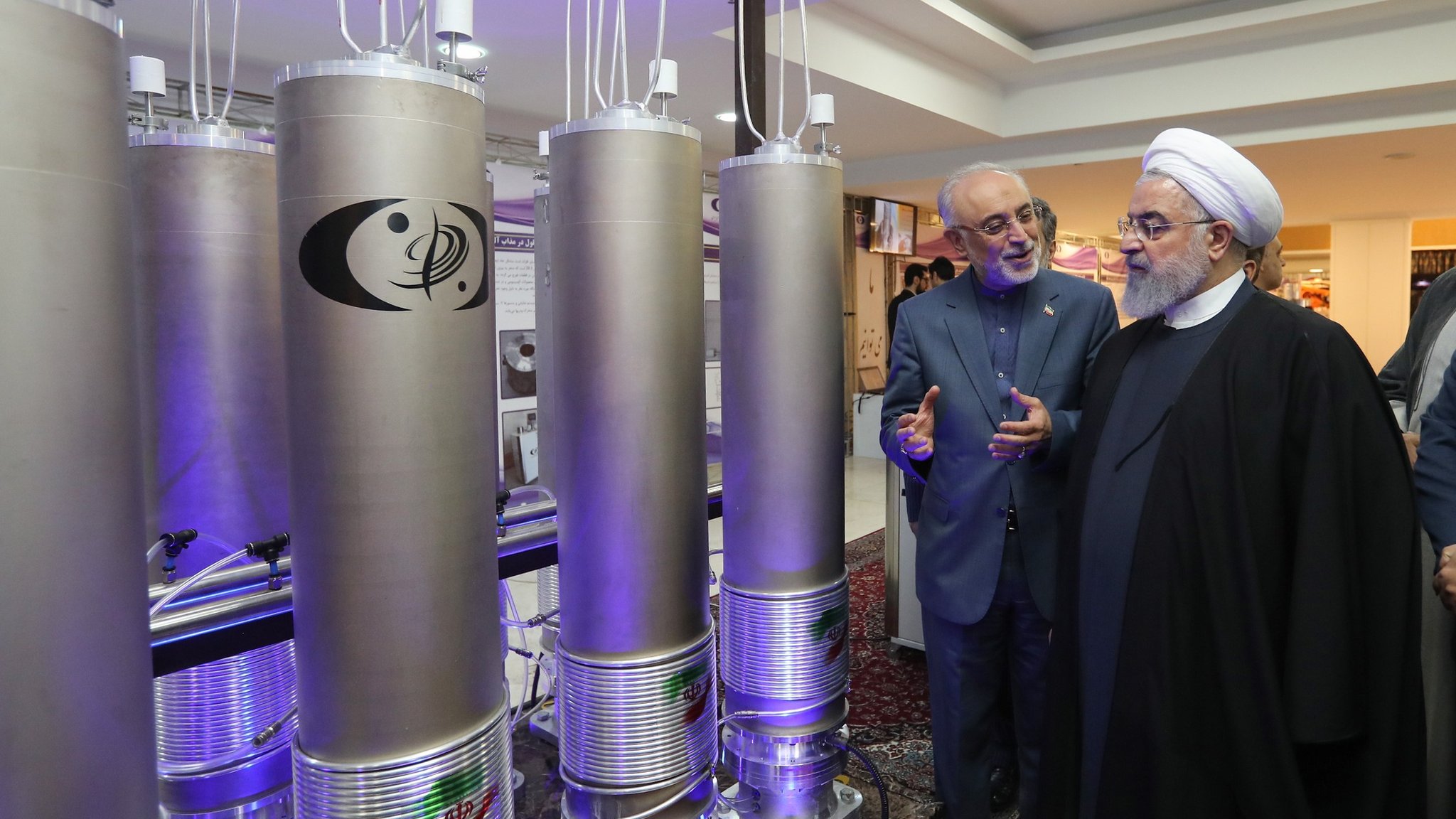 The two sides have bridged some gaps since the start of the eighth round of talks in November last year but differences remain, especially on what sanctions the US must lift. Iran wants all sanctions imposed by the administration of former U.S. President Donald Trump lifted, while the Joe Biden administration has said it is prepared to lift those "inconsistent" with the deal.
The Joint Comprehensive Plan of Action (JCPOA), as the deal is formally known, provided sanctions relief for Iran in exchange for curbs on its nuclear programme. A year after Trump started imposing sanctions, Iran gradually grew its nuclear efforts and is now employing advanced centrifuges to enrich uranium up to 60 percent while maintaining it will never use it to make weapons. All sides have a more realistic understanding of what can be achieved in the talks and recognize that they cannot go on for much longer. The Biden administration believes it has until the end of February to salvage the Iran nuclear agreement, otherwise, the US will have to change tack and launch aggressive efforts to prevent Tehran from obtaining a nuclear weapon.
US officials believe that if Iran continues developing its nuclear program at the same pace it would have enough weapons-grade material to fuel a nuclear weapon.