Pakistan And China Plans To Sign A Memorandum To Overcome Poverty
Pakistan's Prime Minister will visit China in November and it is expected that both the countries will sign an MOU Global Development Initiatives (GDI) in order to overcome the poverty and explore specific development cooperation projects by using Chinese grants and interest-free and concessional loans. According to the MoU, the China International Development Cooperation Agency and the Economic Affairs Division have committed to enhance the execution of the Global Development Initiative and strengthen development cooperation following friendly talks (GDI). Both parties acknowledge that China and Pakistan are inseparable allies as well as all strategic partners, and that their long-standing relationship has become stronger over time. Both parties agree that the world's developments have reached a turning point and that fulfilling the 2030 Sustainable Development Goals would be extremely difficult for developing nations.
Both parties have come to a mutual consensus on the following areas: poverty reduction, health, education, infrastructure, agribusiness, management and consulting, culture and sports, collaboration in law enforcement, development of human resources, research institute exchanges, and other GDI initiatives. The exchanges in the think-tanks research would Provide a deeper understanding of the challenges and opportunities. Both parties plans to set up for consultation and hold frequent in-person or virtual meetings. Each year, directors will go to the each other's countries to further share and explore ideas, resolve issues, and advance the effective execution of development cooperation.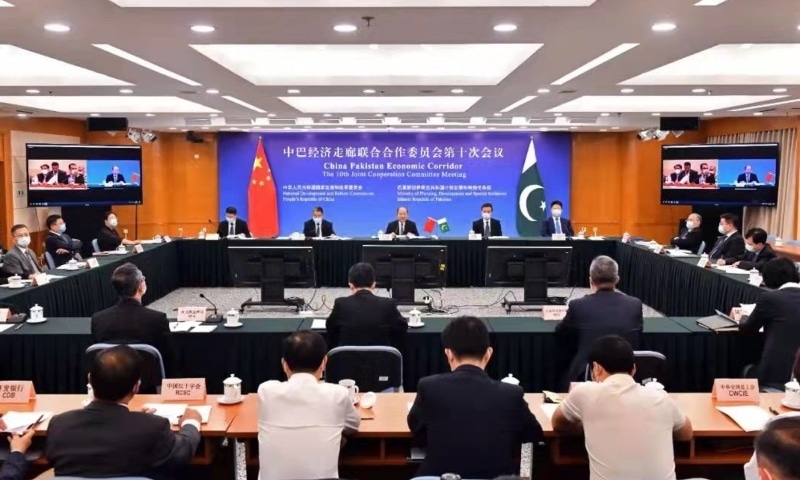 These are the steps which do play a huge role in sustainable development. These are doable and are going to be quite affective. This involves the collective steps and collective efforts that will further drive towards the collective action for the SDG's. It will also help in building a resilient and sustainable recovery. These steps will indirectly create a sustainable environment and sustainability would automatically help in reducing poverty. It will also create more job opportunities along with economic development.