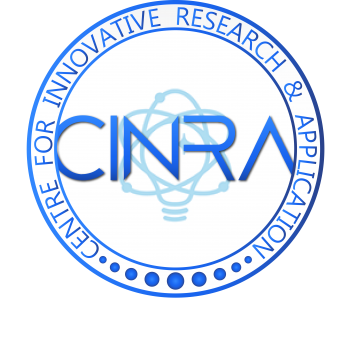 Center for Innovative Research and Applications (CINRA)
The CINRA is aimed to promote business innovation in Pakistan and beyond. CINRA in conjunction with different departments of universities and groups of scholars develops ideas and initiates projects of both national and international importance. Pakistan House promotes interdisciplinary research and encourages cooperation in the field of science and technology.
Biotechnology
This is an era of Biotechnology with lot of advancements. Biotechnology has great role in agriculture, health and environment. By utilizing the new tools and techniques many new products and services can be introduced which will result in better food production, improvement of health and sustainable environment.
Innovation Ecosystem in Universities
In order to promote innovation in Pakistan, CINRA will arrange series of workshops to develop innovation ecosystem in universities. More than 50% innovation come directly from universities so a focus on universities is very important. CINRA will also arrange PhD projects presentations in specific areas around the country to bring innovative ideas and help them to translate.
Nanotechnology
Nanotechnology is revolutionizing all areas of sciences from light weight and strong vehicles to disease diagnostics. By engaging scientists from different backgrounds many new products (safe and clean water etc.) can be introduced which will not only improve the living standards of community but will also improve the economy of the country.
Information and Communication Technology (ICT)
Like Biotechnology, this is also era of Information Technology and the progress we have seen recently is due to rapid advancements in IT industry. IT has a role in all walks of life. The experts from computer sciences and other related disciplines can introduce many new ICT tools which will boost the services and economy.
Climate Change
Climate Change is a big concern for many countries around the world and Pakistan is among the countries which is more vulnerable to climate change so CINRA will make efforts to raise awareness about climate change on the basis of factual data and will help the nation to prepare and fight for it.
Biosafety and Responsible Chemistry
One of focus areas of CIRNA will be biosafety and responsible chemistry. CIRNA through its team will educate and guide institutes, industries and universities about biosafety and responsible chemistry.
National and International Collaborations
CINRA is open for both national and international collaboration to promote innovation nationally, in region and also internationally. We will specifically like to collaborate in our focus areas.
CINRA LABS
CINRA will have an interdisciplinary lab to run few of the programs and that will also be a base for collaboration with other centers, institutes and universities. The lab will be an open source innovation lab to promote innovation and entrepreneurship in the country.