Donald Trump set to become 45th president of the United States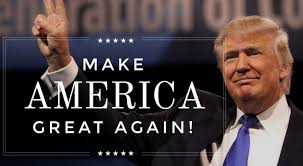 Donald Trump will become the 45th president of the United States when he takes his oath outside the US Capitol building in Washington DC later.
The former reality TV star will follow in the footsteps of Abraham Lincoln, John F Kennedy and Franklin D Roosevelt when he takes his oath of office, before delivering his highly-anticipated inaugural address.
When he takes the oath, Mr Trump will repeat the words inscribed in the US constitution: "I do solemnly swear that I will faithfully execute the office of the president of the United States and will, to the best of my ability, preserve, protect, and defend the constitution of the United States."
Speaking at the inaugural concert on Thursday evening, the President-elect said that he would "work hard" to "bring our jobs back" and turn the country around.
He told the crowd outside the Lincoln Memorial in Washington DC: "We're going to bring our jobs back. We're not going to let other countries take our jobs any longer.
"We're going to something to our country that hasn't been done for many, many decades. It's going to change, I promise you.
"We are going to make America great again – and I'll add 'greater than ever before'."
The first inauguration took place in New York City when George Washington was sworn in as US president on April 30, 1789.
America's third president, Thomas Jefferson, was the first to take the oath in Washington DC in 1801.
He rode into the ceremony on horseback, a tradition that has grown into today's inaugural parade.
After taking the oath, Mr Trump will then add the words: "So help me God."
The 45th president will then attend three official balls, including an event honoring members of the emergency services and armed forces.
Several members of the Democratic Congress have refused to attend the swearing-in ceremony, while protests are being held in cities across America.
Courtesy: ITV News