Drug lord El Chapo extradited to United States from Mexico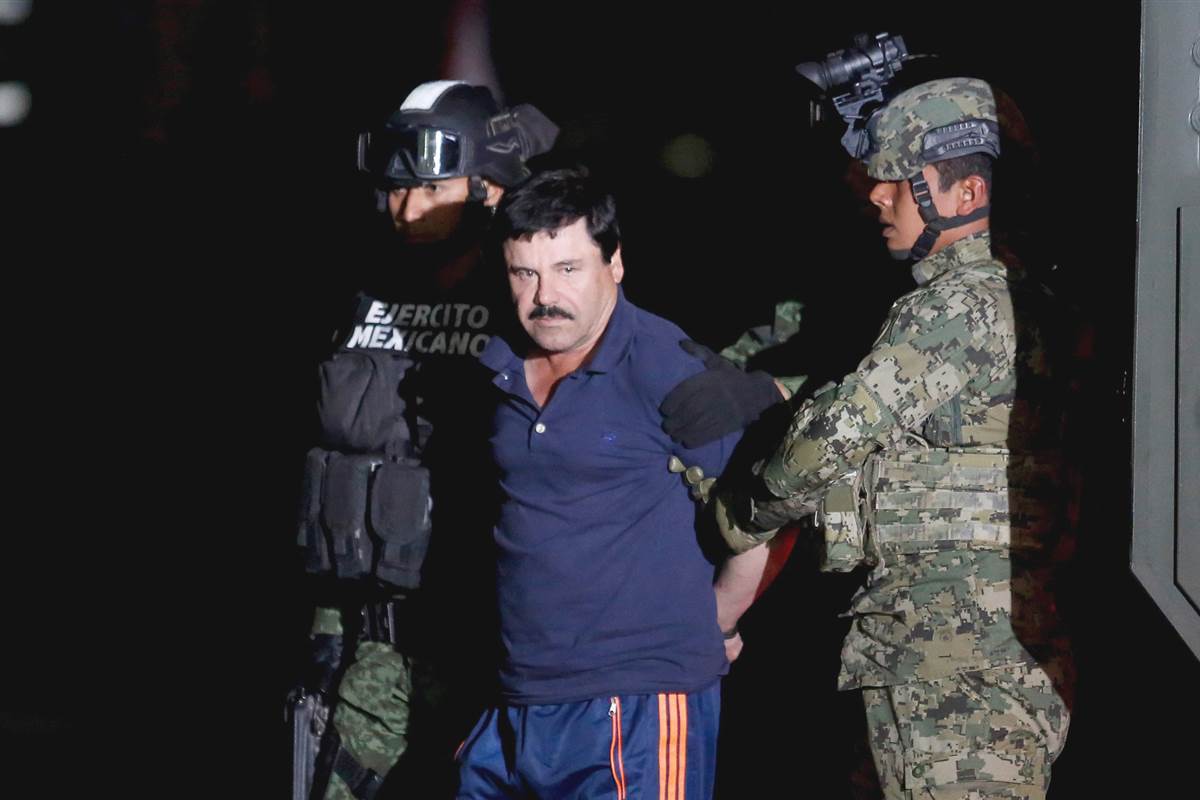 By Andrea Noble 
Mexican drug kingpin Joaquin "El Chapo" Guzman has been extradited and was en route Thursday evening to the United States to face criminal charges related to his leadership of the Sinaloa Cartel, the Justice Department announced.
The extradition comes a year after he was recaptured in Mexico following a brazen prison escape in which the notorious cartel leader was able to slip out of Mexico's highest-security prison through a sophisticated, mile-long tunnel that connected to the shower in his cell.
Guzman is charged with six separate indictments in various U.S jurisdictions. The Justice Department declined to say where Guzman is being transported in the United States, with officials saying details about his initial appearance in federal court are forthcoming.
The extradition has been in the making for a year, since El Chapo was recaptured after six months on the run.
Guzman's July 2015 escape through a professionally excavated tunnel did not come as a complete surprise to U.S. Drug Enforcement Administration agents.
He is a regarded as folk hero with a vast support network and enormous wealth to buy off prison guards and other local officials, and his Sinaloa Cartel is infamous for using sophisticated drug-running tunnels under the U.S. border. It was also his second such escape.
Courtesy: The Washington Time