German Official Refutes Trump Administration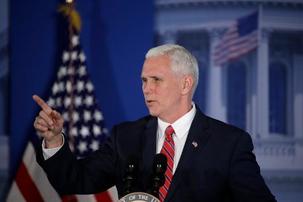 By DAVID McHUGH
Germany's central bank head has rejected a Trump administration official's statement that German companies have benefited from an artificially cheap currency. Bundesbank head Jens Weidmann said in the text of a speech Tuesday that Germany firms are successful exporters "because they are well positioned in world markets and convince people with innovative products." Weidmann said that "the accusation that Germany is exploiting the USA and other countries with an undervalued currency is more than mistaken." A lower currency helps exports.
Trump trade council head Peter Navarro has said Germany benefits from a "grossly undervalued" currency he described as an "implicit deutsche mark." Germany is one of 19 members of the euro and no longer has a currency it can control itself. The euro has fallen from $1.40 in 2014 to $1.07. That is at least partly the result of policies by the European Central Bank, which is in charge of monetary policy for euro members, and the U.S Federal Reserve. Lower interest rates and more stimulus by the ECB in an attempt to support a moderate economic recovery have sent the euro lower.
ECB officials say they don't target the exchange rate and are trying to raise the rate of inflation from what were seen as dangerously low levels. Meanwhile, the Federal Reserve has begun raising rates, withdrawing stimulus as the U.S. recovers faster. That has sent the dollar higher since it means higher returns on fixed-income investments denominated in dollars, increasing demand for the currency.
Expectations of tax cuts and infrastructure spending by the new Trump administration — whether that happens or not — have also tended to send the dollar up. In theory, Germany would likely have a stronger currency if it had kept the deutsche mark rather than joining the euro in 1999 — an idea Navarro appeared to refer to in his "implicit deutsche mark" comment. That is because a big current account surplus like Germany's — the broadest measure of trade — tends to send a currency higher, evening out the trade advantage with other countries. But Germany can no longer use interest rates or money printing to influence its currency's exchange rate. Those powers were given to the European Central Bank, which seeks to implement a single monetary policy for the entire 19-country eurozone.
In any case, German officials and German members of the ECB's board have argued unsuccessfully against the ECB stimulus and in favor of tighter monetary policy that would mean a stronger euro. They say such low interest rates harm savers and bail out financially weaker governments with artificially low borrowing costs. But there are only two Germans on the 25-member board: Weidmann and former Bundesbank official Sabine Lautenschlaeger.
Courtesy: http://www.usnews.com