Pakistan Army strong enough to defend itself against India, says Chinese expert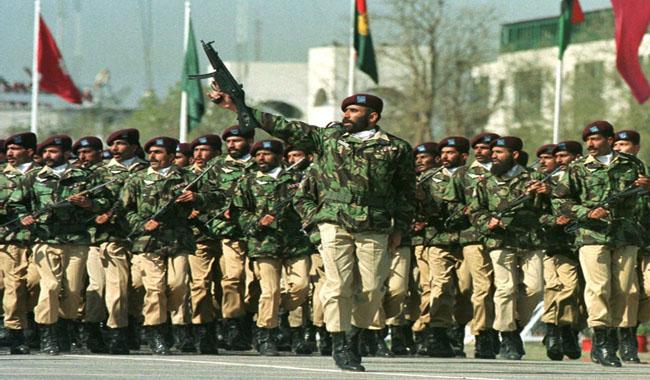 The Cold Start doctrine is an Indian armed forces' manoeuvre developed to swiftly seize the Pakistani territory and end the war before it escalates into a nuclear conflict. Indian Army chief Gen Bipin Rawat made a rare mention of it in a recent interview, seemingly putting a stamp of confirmation about the existence. It didn't go unnoticed among India-watchers in China. Zhao Gancheng, director of Centre for Asia-Pacific Studies at Shanghai Institutes for International Studies, told the nationalistic tabloid Global Times that comments like the one Rawat made will increase India-Pakistan tension – especially because of the uncertainty in the US foreign policy after President Donald Trump took over. 
"Against this backdrop, any remark that might threaten the delicate peace between the two nations from the Indian military authority will undoubtedly trigger a strong reaction in Pakistan," Zhao said. 
Despite Prime Minister Narendra Modi's initial overtures to Pakistan, Zhao blamed India for derailing the peace process between the two countries by accusing Pakistan of harboring terrorists. 
"Yet, due to a number of other factors, such as India accusing Islamabad of terror attacks in Held Kashmir and New Delhi's bid to add Pakistan-based organization Jamaatud Dawa and Masood Azhar, chief of Jaish-e-Mohammed, to the UN Security Council's terror list, India-Pakistan ties worsened," Zhao added.  But India, he said should remember that even if there is a gap militarily between the two countries, Pakistan is strong enough to defend itself. 
"However, both India and Pakistan are nuclear-armed countries. Even if the Cold Start strategy sounds intimidating and there is indeed a gap between the two powers' military might, it does not mean that New Delhi can easily win a landslide victory against Islamabad. The truth is, Pakistan has considerable strength to safeguard its sovereignty and its nuclear weapons should not be ignored," he added. 
He further added that the US's role in India-Pakistan ties will be crucial and Trump's policy could be different from his predecessor Barack Obama.  "Moreover, Trump's South Asia policy may be different from Obama, who adopted a comprehensive pro-India policy in his final years in office. Trump called Pakistani prime minister first after winning the election, which may be a crucial signal — he would take a more balanced strategy between New Delhi and Islamabad." 
Courtesy: The News International