Recent Developments Surrounding the South China Sea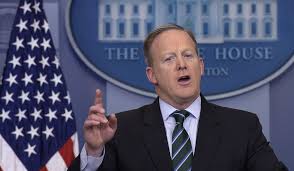 On his first trip to Asia as secretary of defense, Jim Mattis ruled out a military response to China's assertiveness in the South China Sea but promised to continue with freedom of navigation operations to oppose Beijing's occupation of disputed islands.
"At this time, we do not see any need for dramatic military moves at all," Mattis told reporters in Tokyo, emphasizing the need for diplomacy.
He said that "freedom of navigation operations and other actions by the U.S. forces in the South China Sea contribute to maintaining maritime order based on the rule of law."
"Freedom of navigation is absolute, and whether it be commercial shipping or our U.S. Navy, we will practice in international waters and transit international waters as appropriate," he said.
Over China's objections, U.S. warships have deliberately sailed close to Chinese-occupied features four times since October 2015 in operations meant to enforce Washington's position that the waters must remain open to international navigation.
China has repeatedly warned the U.S. to stay away from the South China Sea disputes because it is not a claimant.
Mattis also explicitly stated that the Trump administration will stick to the previous U.S. stance that the U.S.-Japan security treaty applies to defending Japan's continued administration of the Senkaku islands in the East China Sea, which are contested by China and also known as the Diaoyu.
In response, China's Foreign Ministry reasserted its claim of sovereignty over the tiny, uninhabited islands and called on the U.S. to cease "making wrong remarks" over the issue.
In an editorial, the ruling Chinese Communist Party newspaper Global Times called Mattis' statement on the South China Sea a "mind-soothing pill."
"For, at the very least, it dispersed the clouds of war that many feared were gathering over the South China Sea," the paper said.
Courtesy: abc News