Director General's Message
Director General "Muhammad Athar Javed"
Rana Athar Javed is currently serving as the Director General Pakistan House, a Denmark & Pakistan-based think tank on International Affairs. Mr. Athar Javed has been contributing to various governmental and inter-governmental organizations including Canadian Council for peace and International Security, Ottawa, Royal Danish Ministry OF Foreign Affairs, Royal Defence College, Copenhagen Peace and Research Institute (COPRI), University of Copenhagen, Centre for Future and Strategic Studies and National Defence University, Islamabad.
Besides holding Masters in English Literature and Masters in European Journalism Studies from Cardiff University, UK, Athar Javed has also studied for PhD at the Institute for Cross Cultural Studies, University of Copenhagen. He has also completed National Security Workshop (NSW-13) from National Defence University, Islamabad. He also wrote a book "Biting the Silver Bullet": The Role of Pakistan State Institutions in War on Terror which was published in September 2013, and launched internationally by Institute of Culture and Diplomacy Berlin, Germany, in Oct 27, 2014. In 2016, he taught a course, "Terrorist use of WMD (COE-DAT-/16)" at Centre for Excellence Defence Against Terrorism (COEDAT), (NATO), Ankara, Turkey.
He has completed 8th Annual Summer programme on "Disarmament and Non- Proliferation of Weapons of Mass Destruction in a Changing World", ASSER Institute & OPCW, The Hague – Holland in 2017. Every year he represents Pakistan House at CSP Conference of State Parties, OPCW, The Hague, Netherlands. He has presented papers on the subject of terrorism, counter-terrorism, counter intelligence and national security.
He specialized in Pak-US relations, Middle East, Gulf and Asia, National Security, Sub-Conventional Warfare, Counter-Terrorism, Counter Radicalization and Counter Violent Extremism (CVE), Ideological Positions of Clergy, Counter Chemical, terrorism and Nuclear Studies. In the course of professional work, he delivered lectures and speeches on various current affairs issues in national and international institutions. He has participated in discussions on various national and international forums and contributed to local and international electronic and print media.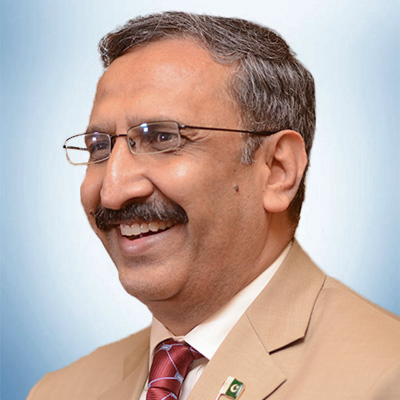 All

Articles

Security Briefs