Newsletter
U.S.-Russia: Blame Game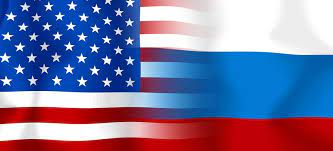 U.S. imposed sanctions on Russia for the poisoning of the opposition leader Alexey Navalny. Russia has claimed that the imposed sanctions are "hostile anti-Russian lunge". Earlier, U.S. blamed Russia meddle in the presidential elections to ward former president Donald Trump.
The assessment was made in a 15-page report into election interference published by the Office of the Director of National Intelligence. Russia labeled the claims as "baseless". U.S. intelligence report also stated that some of Trump's top allies were involved in being a helping hand to Moscow to amplify the prerogatives against Biden. The report said Moscow sought to "push influence narratives" that included misleading or unsubstantiated claims against Biden "to US media organizations, US officials, and prominent US individuals, including some close to former President Trump and his administration." It was said that Putin was "probably" fixed the campaign to boost Trump and emasculate Biden. U.S. officials claimed that they also noticed efforts made by Cuba, Venezuela and the Lebanese group Hezbollah to sway the election. The U.S. officials further added that "in general, we assess that they were smaller in scale than those conducted by Russia and Iran". US intelligence agencies and former Special Counsel Robert Mueller formerly established the claim that "Russia also interfered in the 2016 US election to boost Trump's candidacy with a campaign of propaganda aimed at harming his Democratic opponent Hillary Clinton". Biden recently made a statement that Putin will pay for what he tried to do with U.S. elections if the claims made in U.S. intelligence report confirmed. While giving and interview to George Stephanopoulos, Biden said, "He will pay a price. We had a long talk, he and I, when we – I know him relatively well. I know you and you know me. If I establish this occurred, then be prepared".
The U.S. has imposed sanctions against four Russian senior official because it has made serious interventions in U.S. national affairs. The U.S. commerce department added that "it was also tightening sanctions on some exports to Russia in response to the March 2018 poisoning of former Russian military intelligence officer Sergei Skripal and his daughter in Salisbury, England with a military-grade nerve agent". In an answer to the claims and sanctions made, the Kremlin extended their message to U.S. that the intelligence report has absolutely no foundation. No evidence has been provided to back those allegations. The Kremlin also warned the U.S. that any additional sanctions will be detrimental to the U.S. – Russia ties.
North Korea Disregards US Talks for Denuclearization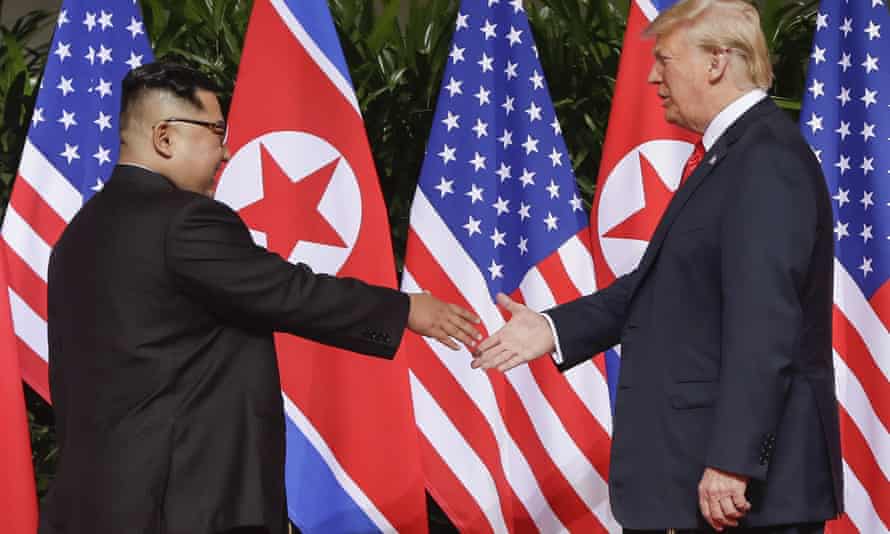 The International Atomic Energy Agency (IAEA) indicated that North Korea might be engaged in nuclear fuel reprocessing which raised concerns in Pentagon.
The Head of Intelligence of U.S. Indo-Pacific Command, Rear Admiral Michael Studeman, said that the nuclear activities of North Korea can be a way for the country to get attention of the new Biden Administration and use it as a means to bargain on sanctions relief. In a virtual conference about technology and security Studeman told the participants that, "We have our eye on this. And it is deeply concerning where North Korea wants to go." The Director General of IAEA Rafael Mariano Grossi commented that North Korea has been active at Yongbyong and Kangson nuclear facilities. He indicated about operationalization of a steam plant which serves as a radiochemical laboratory. Previously North Korea used its Yongbyong radiochemical laboratory to reprocess plutonium from a reactor to develop a nuclear bomb. After the statements made by Grossi, the American Head of Intelligence Studeman said "If that is true, then that could put us into a different level of tension with Korea."
The Biden Administration is currently reviewing the US-North Korea policy laid down by the former President Trump. All measures previously taken by former President Trump were futile in persuading Pyongyang to give up their nuclear weapons. Antony Blinken, US Secretary of State said that an approach to North Korea could involve either more sanctions or some unspecified diplomatic incentives. He further added that the nuclear program is "a threat to the region and to the world." Blinken emphasized on multilateral engagement with South Korea, Japan and other regional and international allies to achieve denuclearization of North Korea. On the other hand, North Korean diplomat labelled US attempts to initiate contact as "cheap trick" and such calls would not be responded unless American administration did not drop its hostile policies. This statement by Choe Son Hui, the vice minister of North Korea Foreign Affairs was the first formal rejection of tentative measure taken by the US administration. According to Choe this is a cheap trick of US to gain some time and influence public opinion. In a statement given to news agency, he elaborated, "What has been heard from the U.S. since the emergence of the new regime is only lunatic theory of 'threat from North Korea' and groundless rhetoric about 'complete denuclearization."
The stance of North Korean administration is that no dialogue with US will be possible until they do not roll back their hostile tactics, and any attempts from US in future will be ignored/ U.S. Secretary of State Antony Blinken visits to South Korea alongside Defense Secretary Lloyd Austin are expected to engage with Chinese officials to discuss standoff with North Korea. The peace talks with North Korea, especially to persuade it to give up nuclear arms have been stalled since 2019. Blinken has made it very clear that pressure and diplomatic options are both available to North Korea, and what approach US would adopt will depend on the policy review. Analysts have been debating about the possibility that if the United States and its allies should settle for a deal which would freeze North Korea's nuclear activities in return for easing up sanctions to thwart its arsenal from mounting.