Turkey was the first Muslim country to recognize Israel in 1949. But under Erdogan leadership, since 2003 ties between Turkey and Israel have deteriorated. The last meeting Turkey held with an Israeli Prime Minister was in 2008. In 2010, an Israeli strike on the Turkish Mavi Marmara ship resulted in death of ten Turkish civilians which caused a severe deterioration in relations. Turkey withdrew its ambassador from Israel in 2018 and gave the Israeli envoy the order to do the same in retaliation for Israel's killing of several Palestinians during demonstrations near the Gaza border. After a four-year break, Turkey and Israel decided to fully resume diplomatic relations in August and re-appoint ambassadors and consuls general. Following years of harsh relations, both countries have recently increased bilateral cooperation and diplomatic efforts.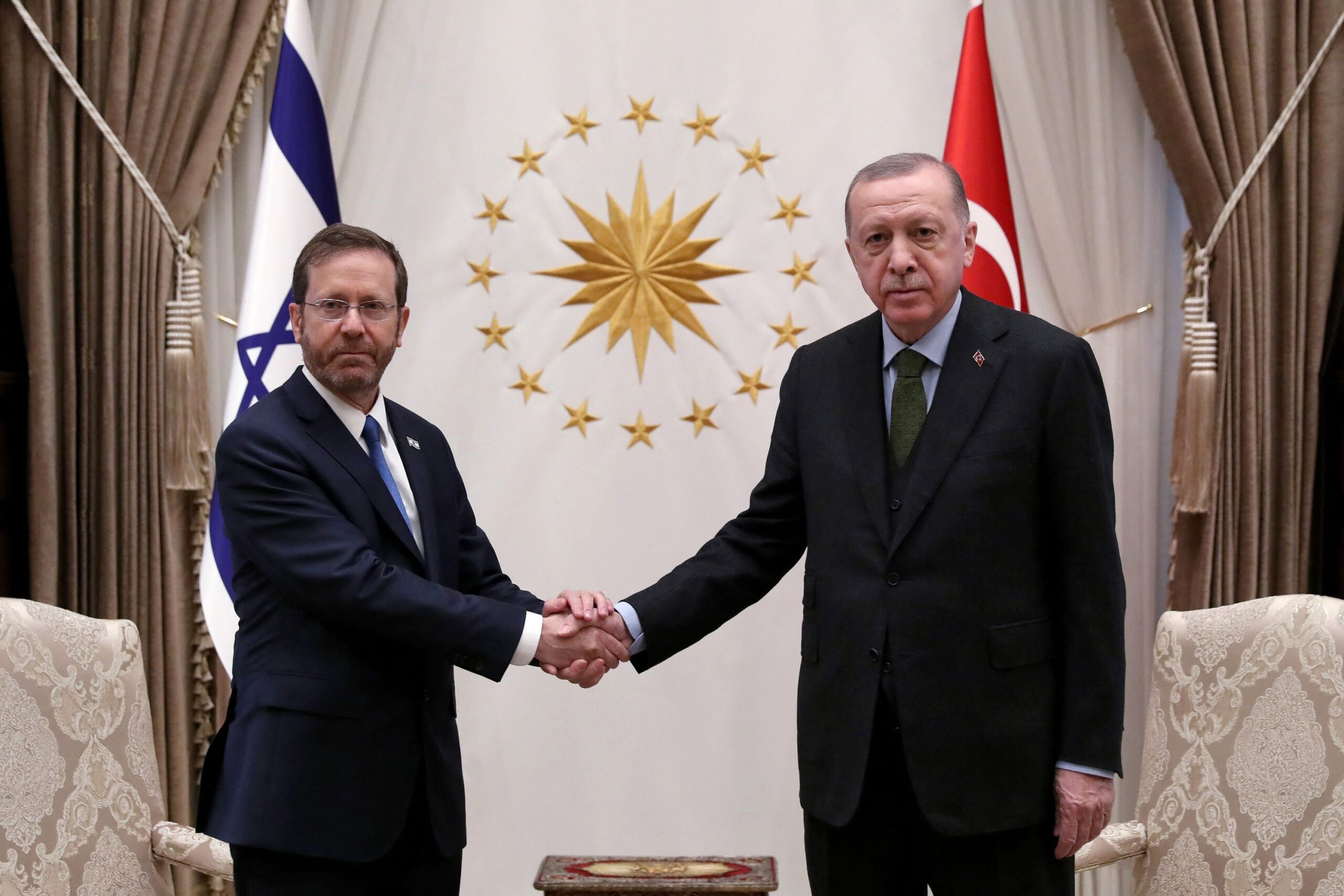 Israeli Prime Minister Yair Lapid and Turkish President Recep Tayyip Erdogan met in New York on the sidelines of the 77th session of the UN General Assembly. It is a first high-level exchange in 14 years since the two countries restored ties officially. This is the latest indication of improving relations between the two regional countries. Mevlut Cavusoglu, the foreign minister of Turkey, stated in a statement to the media following the meeting that both bilateral and regional concerns were discussed while taking into account all facets of the relations between the two nations. On the other hand, the Israeli Prime Minister's office issued a statement saying that Lapid brought up the problem of missing and prisoner Israelis and the urgency of returning them home. Additionally, the Prime Minister expressed worries about Iran, Israel's longtime adversary, and "thanked President Erdogan for intelligence collaboration." The statement also added that the leaders addressed energy cooperation. Erdogan has stated a preference for Turkey to access Israel's Mediterranean offshore natural gas reserves.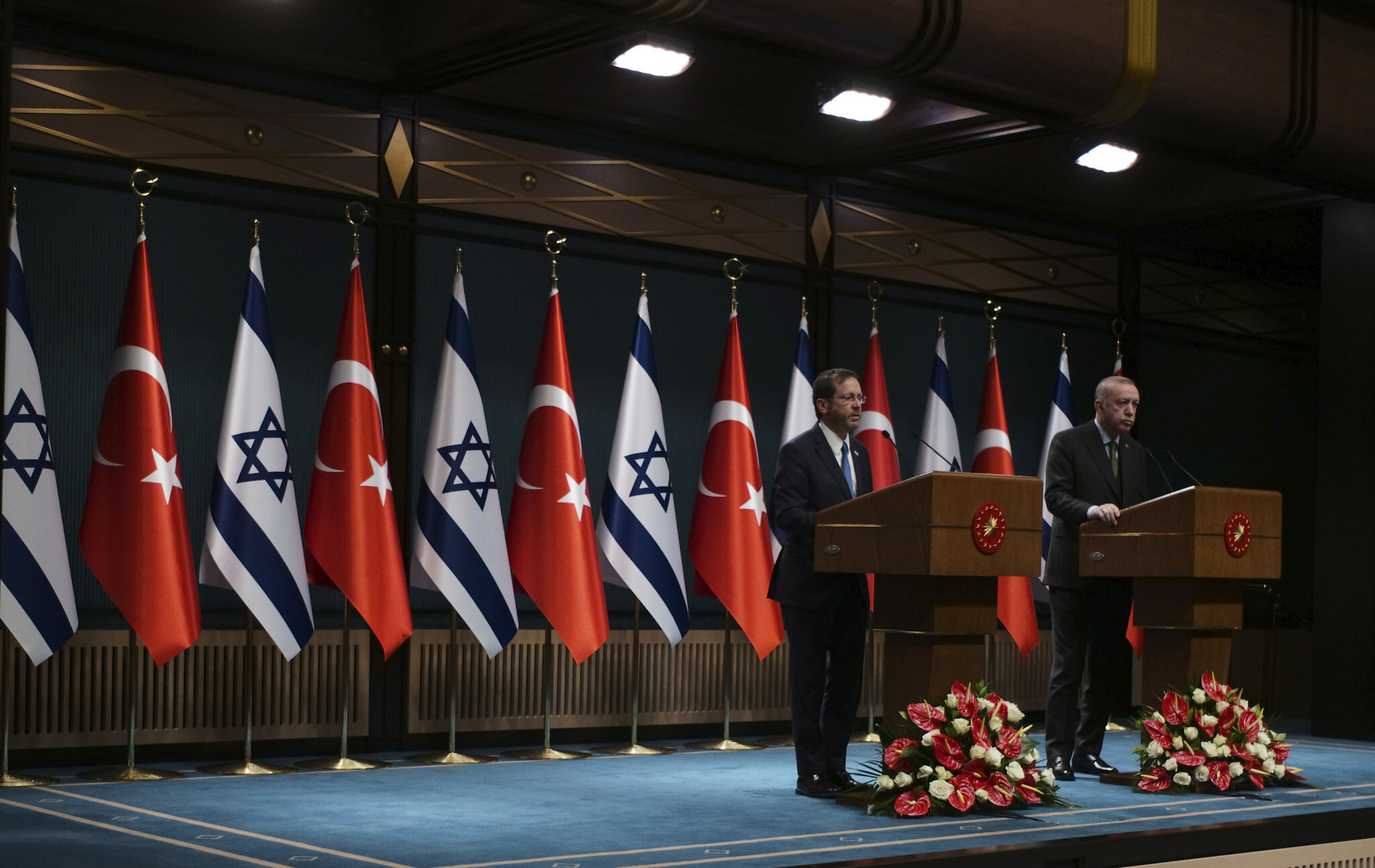 Turkish President Erdogan reiterated calls for the creation of a Palestinian state with East Jerusalem as its capital in his speech to the UN General Assembly. He did, however, add that Turkey is committed to continue develop relations with Israel for the future, peace and stability of not just the region but also of Israel, the Palestinian people and ours. Marking the most recent step in improving relations between the two nations after a prolonged rift, Israel will have an ambassador in Turkey for the first time in four years, an important development to be considered. The ambassador will be Irit Lillian, a senior diplomat who has overseen the Israeli embassy in Ankara for the past two years, according to Israel's foreign ministry.
The restart of relations took place as Turkey is facing diplomatic and economic challenges. Even now, there are still many areas where Israel and Turkey share interests. Both nations share the goal of maintaining Gaza's stability, and natural gas production is still a possibility. It remains to be seen whether Israeli views against Turkish President and disagreements between the two nations over Syria's future and the Israeli-Palestinian conflict will keep relations cold. Ankara recognized relations with Israel as an opportunity to strengthen its role as a route for energy to Europe while also gaining commercial advantages from a gas pipeline linking Israel's gas reserves to its pipeline network. This could help to subtle the financial crisis in Turkey because of the President Recep Tayyip Erdoan's monetary policy and a sharp drop in tourism as a result of the coronavirus outbreak as well as aid the Europe's energy needs. On the other hand, due to Turkey's position as a regional power, Israel has continuously shown a willingness to forge positive relations with it. Turkey is one of the three largest Middle Eastern countries and has the second-largest NATO military behind the United States. Turkey's location halfway between Europe and Asia is strategically important. Turkish industry is excellent, and the country's economy is among the top 20 in the world. Relationship building with non-Arab nations in and around the Middle East has long been crucial for Israel, both for economic and security reasons. The Israelis want a stronger relationship with Turkey for exerting pressure on Hamas. Also, Israel's security depends on Turkey in part because it enables closer Israeli intelligence monitoring of Iran. The relationship between the two countries has enormous potential in order to counter other regional alliances and axis of power, normalizing relations between Turkey and Israel is anticipated. Depending on the circumstances, both parties would aim to maximize their gains and benefits either independently or bilaterally.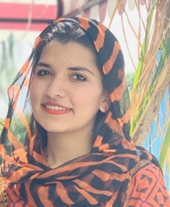 Research Associate, Pakistan House