The President of United States of America Joe Biden is on a four day (13-16 July) regional trip to Middle-East, it is the first visit since he took the charge of President Office last year. His visit's initial stop was Israel and after that he will be going to Saudi Arabia for Gulf Cooperation Council Summit in Jeddah. On 13th July, Biden landed in Israel and welcomed by Israeli President and caretaker Prime Minister. During his arrival ceremony at Ben Gurion Airport, he said "The connection between the Israeli and American people is bone deep. I am proud to say that US relations with Israel are deeper and stronger than they have ever been." He also added "United States is committed to Israel's security". This statement was given in the context of US-Iran Nuclear Deal talks. A comprehensive joint statement known as the "Jerusalem Declaration" was released on the 14th July for strategic cooperation between the two countries. The declaration, according to Israeli authorities, is intended to reaffirm the relationship between the two nations as well as the United States ongoing commitment to Israel's security. It is also to highlight the shared principles, common interests and friendship that serve as the cornerstones of the strategic US-Israeli cooperation.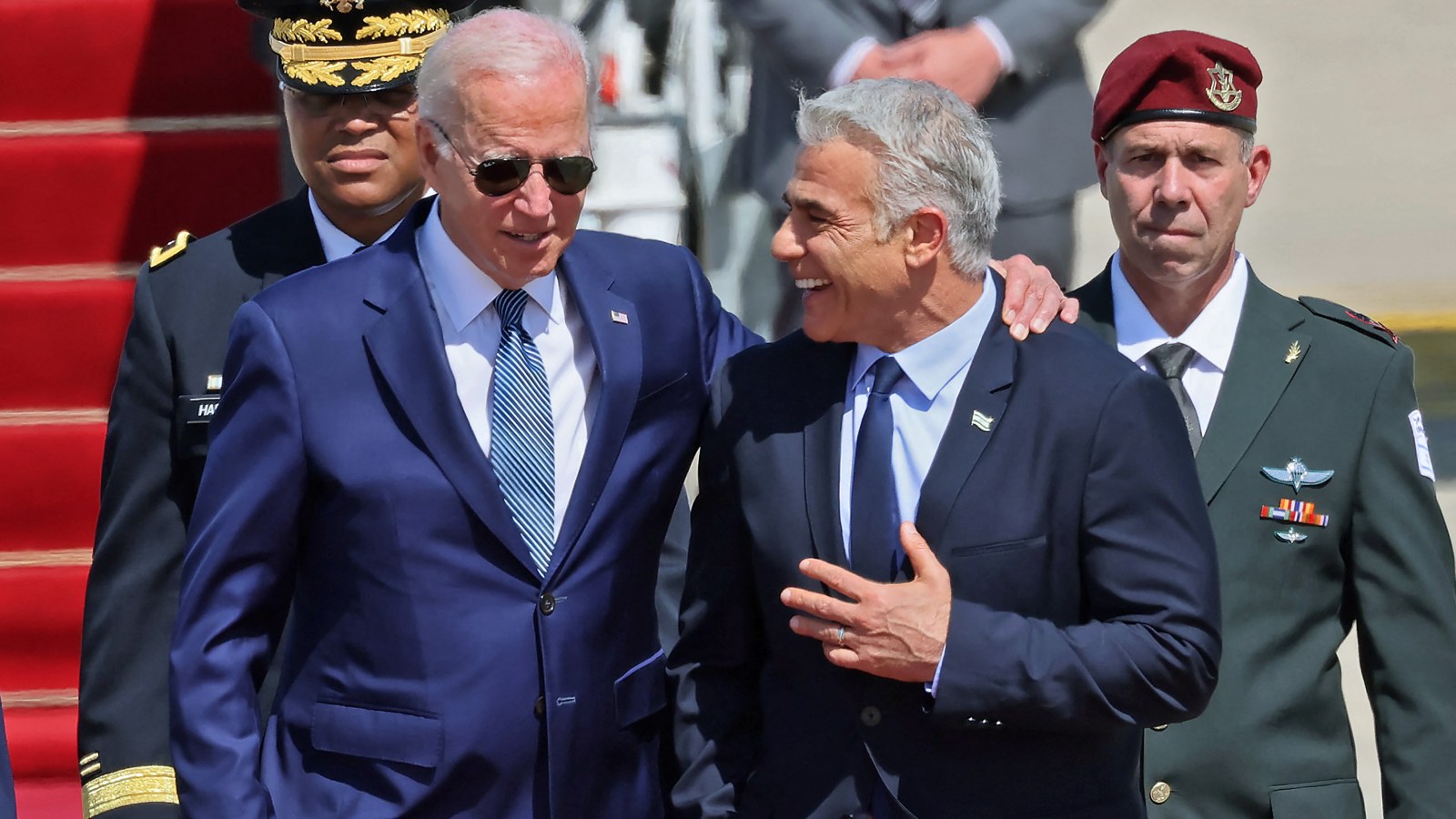 The United States and Israel's other key commitments include the values shared by the two nations, strong dedication to democracy, the rule of law, and the working for the betterment of the world. The Israeli prime minister said after the meeting with President Biden that they also discussed the "Iranian threat" to Israel. Following meetings in Israel, Biden planned to meet Palestinian Authorities and will back two-state as a solution (which is not near) to the conflict between Israel and Palestine. As Biden travels to the West Bank, the US announced $316 million for Palestinians with an objective to mend strained ties between Washington and Jerusalem and make new efforts for the Israeli-Palestinian peace process.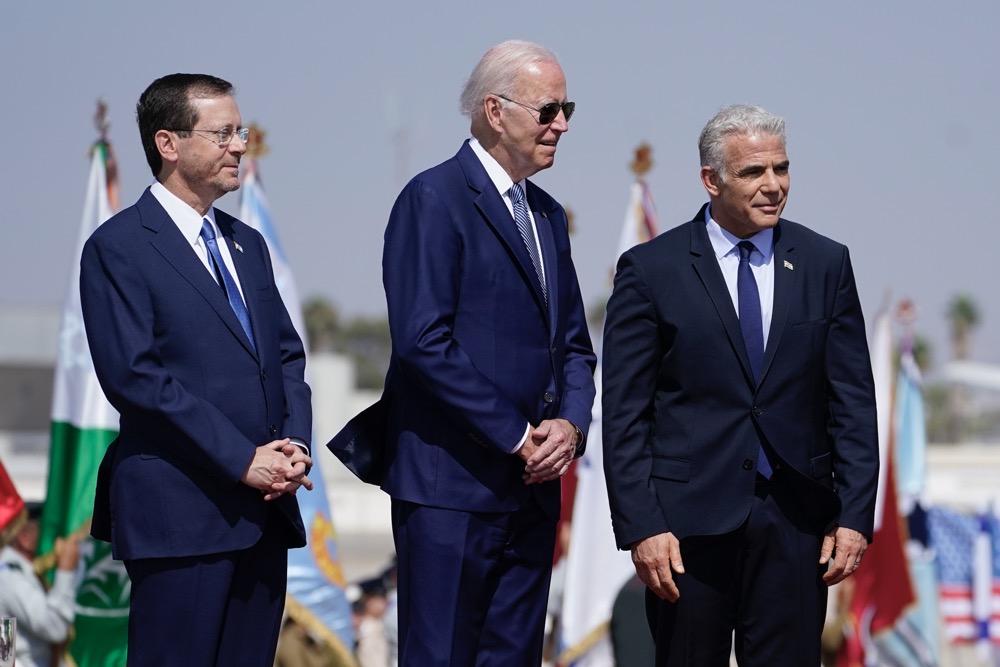 After completing trip to Israel and Palestine, Biden will fly directly to Jeddah, experts see this development as a clear indication of Saudi Arabia's growing acceptance of Israel following decades of boycotting Israel in support of the Palestinians. Prime Minister Yair Lapid said that we are sending a message of peace to Saudis through President Biden. Along with President Biden his secretary of state, Antony Blinken will attend a regional summit in Saudi Arabia. Biden defended his statement against Saudi Arabia given in 2019, by aiming to "reorient but not rupture relations with Riyadh". There are reports that the US will try to reach an agreement on increased defense cooperation between Israel and various Arab countries in order to counter the threat posed by Iran. Also, amid increased prices because of the Ukraine war, it is expected that discussions will be made for oil and energy as Saudi Arabia is one of the world's largest oil producers. The efforts which are being made by Biden with Arab countries for Israel represent his commitment to Israel's security, but this could enhance the existing tensions between the regional countries particularly Iran while influencing the region's stability and security.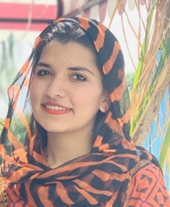 Research Associate, Pakistan House